If you would like to make a donation in honor of a special celebration (wedding, birthday, anniversary, etc.), or to memorialize a much adored family pet or a special family member whose love for pets was well known, then please think about making a donation to FBRN as a tribute.
Your loved one's name will be added to our "In Honor Of" page. Every time people visit the site, they will know that your honoree has done something to give the FBRN rescue frenchies a chance at a loving, caring life in their own forever home!
To pay tribute to someone, or in celebration of their honor, please click on the PayPal link below and be sure to include your loved one's name in the "notes" section.
Thank you for choosing to support FBRN with your gift!
If you would like to post a memorial please email your message and no more than 2 photos to fbrn.paypal@fbrn.net. Please allow up to 2 weeks for your memorial to post here.
2017 In Honor of and Donations to FBRN: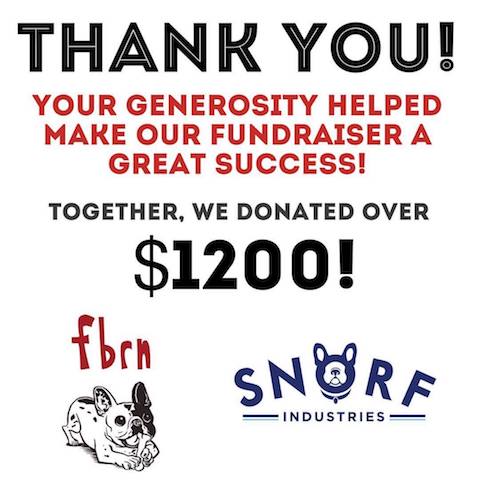 Lisa M Stirnemann
Deborah Tullos
In honor of Cindy Archer - "Cindy to the Rescue" Our Thoughts are with you Steve - Love Marilyn (Moonflower) & Carla
Donation in honor of Meeps Ciccaglione's 12th birthday! Abbie DiMeo
In the name of #SecretSmilla and the season of giving! Love from Norman's Gang, frenchie members- Louis & Jack 
In memory of Alan Bradshaw-Sheeley. Debra Hoffman
In memory of Alan and Dottie Bradshaw-Sheeley. You are missed but always with us, friend. -Adam & Monika
In honor of Alan Bradshaw-Sheeley from Crestview High School Class of '79. Cena H. Davis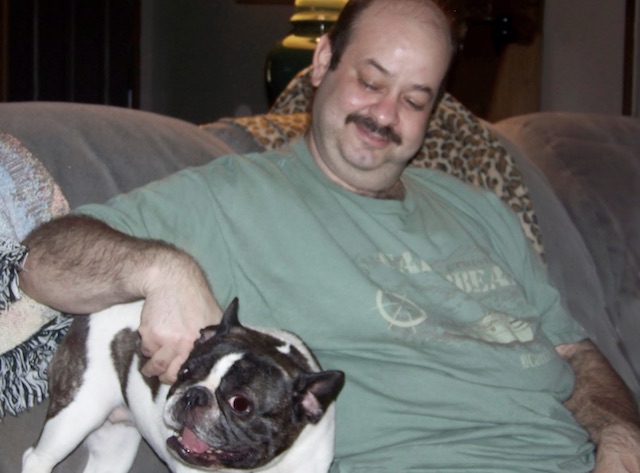 Apple picking donation Bolton, MA Andres Lopez
New England Frenchie Meetup Group apple picking event 10/7/17 Rachel Click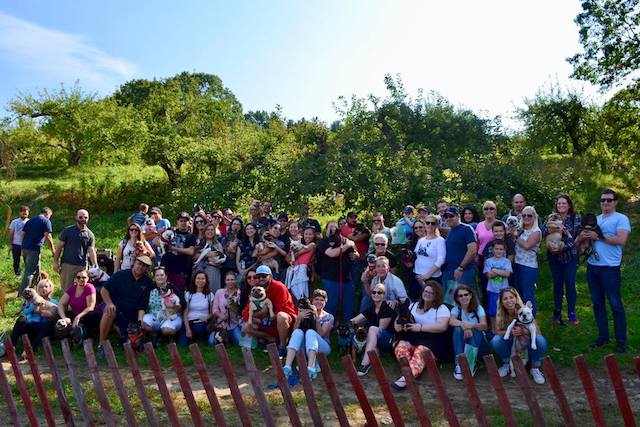 This is I'm memory of sweet Olive who left this earth tragically and far too soon. She will always have my heart. Belinda Wilkins 
Bernice Bell
Shelbi Scott
JU JU honored us with her adoption from FBRN in 2009. She was a puppy mill dog who lost her eye to cancer while in foster care, but she had enough love in that one eye that most have in two. She was our " laid back diplomat," except for our walks with her two sisters where she ruled the roost. She gave us much more than we could have ever given her. She crossed the rainbow bridge to joint doggie sister Ruby and kitty brother chief. Safe travels our dear friend..... until we meet again. Cindy Martens
Veronica Farje
Please try to apply this donation to dogs that have neurological problems. Any are fine though :) Stephanie Kube
In memory of Lilly, Gregory Sorbello
In loving memory of Leroy and Finn! Matthew Alpert
n memory of Stella, my10-year-old frenchie whom I rescued 6 years ago and had to say goodbye to last Friday. My heart aches with love and loss for my little girl. I hope this helps another "special needs" Frenchie get a second chance. xoxo Meredith Carr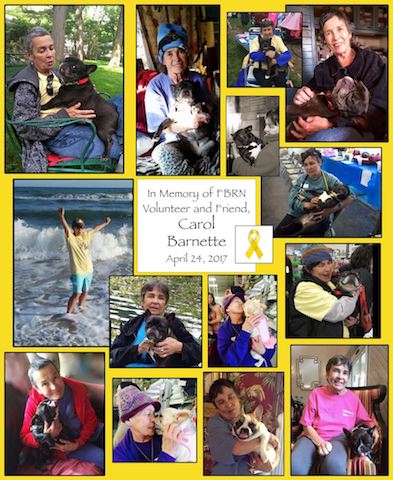 From Woofstock in Hudson, Ma event
In loving memory of Baxter, the most happy and loving little guy who is greatly missed.  emily wahlberg
In memory of Tolstoy (a.k.a "Oy"). Miss you more than words can say. Sarah Bourget
In memory of Chloe Porier. Beloved best friend to Sandy Porier!  She was full of sass yet captured the heart of everyone she met! Jessica Ryan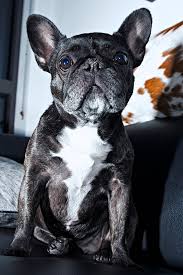 .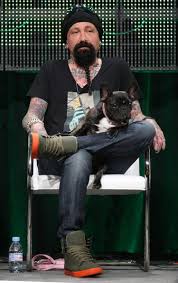 In memory of Butters. Kathleen Milner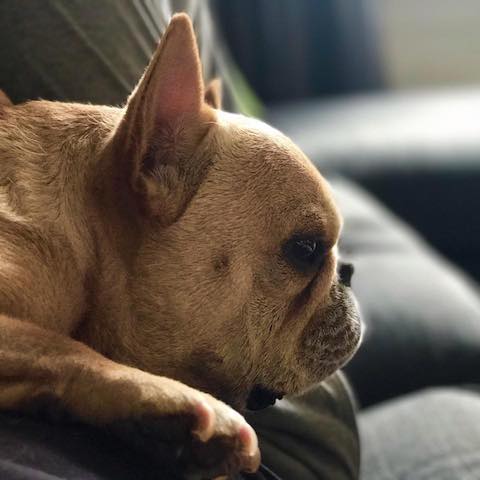 .   
In honor of FBRN Grad Ava Gray (2007-2017) Love, The Moon Pieds
Dear Jared and Jess,  We had planned to do this awhile ago, but the idea fell through the cracks of life.  Happy, happy 2nd anniversary!  May these funds help out a Frenchie not as lucky as your two.  Much love, M & M
//////Donated in loving memory of two beautiful smush faces --- Leroy (@lucyandleroy) and Finny (@j.mcnulty) from the Where's Oso T shirt fundraiser! Matthew Alpert
I'd like to donate this in my wife's name, Meaghan McKeon. We love our Frenchie more than anything. Someday when we have a house we would love to bring one of your rescue Frenchies into our family. Thank you for all the wonderful things you do. Colin Sheckart
This donation is in memory to my sweet boy Rocco, who left us after a long fight with Congestive Heart Disease on Friday, September 1, 2017. He was 9 years old and he is dearly missed. RIP Rocco boy. Your memory can now help other Frenchies who need help. X John Rutherford
This donation is made in memory of Lady who was loved and cherished by the Eseed-Kim Family. Stephanie Shontz
In loving memory of Mario Celio. Forever in our hearts. Danielle Caloia
In memory of Kasey's life , happy birthday Bob! Xo Dana Dizon
In memory of my sweet Louis, the first Frenchie that stole my heart. Welcome to the FBRN family, Dragon. You are loved. xoxo Alicia Cervini
This is a donation in memory of Robert Reed DeFranco, one who cared about French Bulldogs.  Sherry Beckman
Happy Birthday Vera!!!! Christopher Gorbecki
In memory of Casey. Happy birthday to Bob Mikos. Lawrence Vasquez
In honor of Eliza. Scott Byrer
In honor of Kristin Moon's Midge Moonpied on her 12th Birthday! Brenda Schroeder
In memory of Robert Reed DeFranco, the loving brother of Meredith DeFranco and uncle to Des and Austin Alsbrook. Natashya and Brent send their love to the entire DeFranco family, but our hearts break with Mere. We love you.  Jennafer Narkiewicz
This donation is in memory of Reed DeFranco. Our sincerest condolences. The Fiorello Family
In Memory of Leiden. Gregory Sorbello
In Truffle's memory--much loved, never forgotten.  Judy Sasges
This is a donation in celebration of the wedding of Samantha Mills and Patrick Ness, who adore their French bulldogs! Lauren Gilchrist
Donation made in honor of Carol Barnette and Millie, from the Bastille Days Crew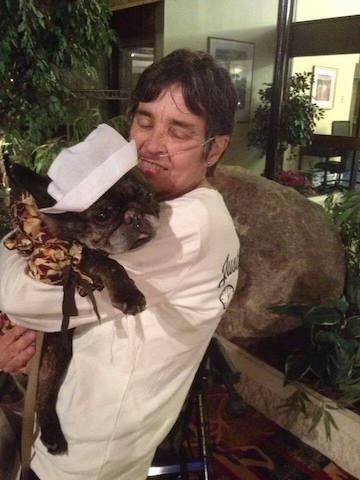 Sally Hanson
In memory of Roxie (17 July 2003 - 16 June 2017) on what would have been her 14th birthday. Russ Talley
HAPPY BIRTHDAY PORTIA!! The closest I could get to getting you a Frenchie for your birthday was to help one out a little bit in honor of you. I hope Dezz feels the love you feel for these smooshy dogs as he munches on some yummy cookies. Love you! -T 
In honor of François "Space Pig" Napoleon Dubé: Our ride or die homie for life!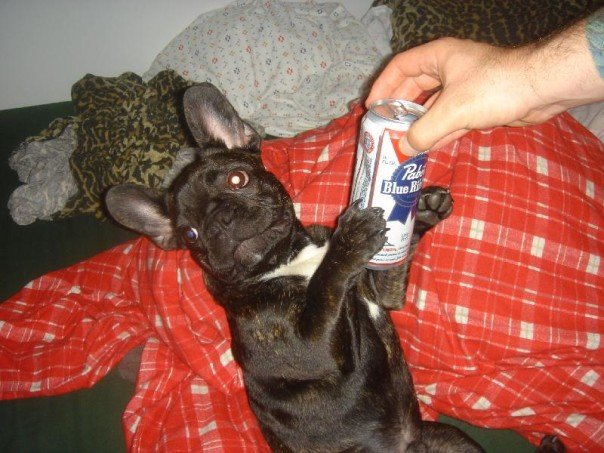 In honor of Andy Sim. Poreda Acupuncture
In memory of Cookiepig on what would have been her 14th birthday (30 May). Russ Talley
In memory of Gena, precious baby sister of Jake. Lynn McGinnis
In memory of Bacon, one incredibly smooth dude..with love from Bea
In the memory of Babushka. Thank you FBRN for all you've done for her!  Olga Kuklova
We will miss you Buster, safe travels across the Rainbow Bridge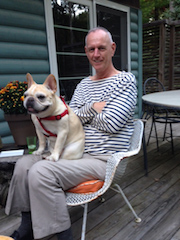 Thugs for life Bacon! Rocky Eversman
Happy Birthday Lindsey! I know that you would love to save all of the Frenchies in the world. Jennette Harryman
In honor of Lindsey Raybourne. She's not dead. It's her birthday. Korey Stafford
In memory of Skipper. The Teddy Bear Project
In memory of Jim Stokes of Sto-Rob French Bulldogs, who will be sorely missed by the French Bulldog community and by one of his little girls, Juliette Curatola. 
In memory of sweet girl Rumor. Love, Beth
In memory of jolie -  dr. troy shell physicians regional medical group. love, ruth and john stockinger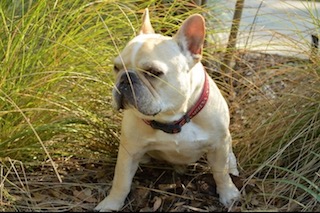 In memory of Jax. He changed our lives and we miss him terribly!The Harris Family
In memory of Stripey Raisinpig who was born 15 years ago today. She is with Oatmeal and Cookie. I miss her every day. Russ Talley
In honor of Bacon, Guardian of the Salon
 From Sparkplug- a 2015 alum of French Bulldog Rescue Network
In Honor or Bridget Soronen Love, The DP Crew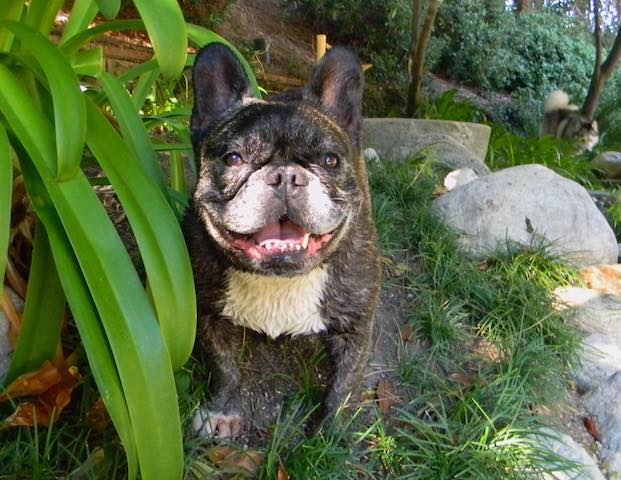 Thank you all for all the work you do. Kimberly Craig
I'd like to make my donation in honor of a rescue that seems to have passed. I fell in love with Tripp & wish my apt would have allowed me to adopt him. Jeff Wozniak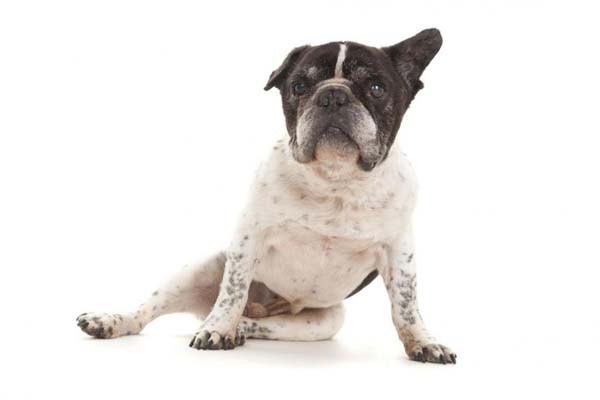 In memory of Spud Tugman. Sarah Humbert 
This is is Memory of Bacon Caldwell xo. Thomas Delia
In memory of Oatmeal who died 5 years ago (31 Oct 01-29 May 12). She is with Cookie and Raisin in an urn with me. I never thought I could miss a "dog" so horribly. I just wish more people could be like Oatey. Russ Talley
In Memory of Ann Wright. Richard and Nancy Boudreau
This donation is in the name Bacon Little who was one of the most amazing dogs I've been lucky enough to know. 

Deathbound
In memory of Bacon Little. antisocial jewelry llc
In memory of Frenchie Lana Turner, who was owned by Amy (Laura) Turner of Las Vegas. 

Linda Weisenstein
In memory of Mazzy Rothlein. Cori Zuckerman Vallone
To help with medical costs to whoever needs it most!  -Candice and Anastasia
In memory of Pipsie. Rest In peace little gal. Greg Stanley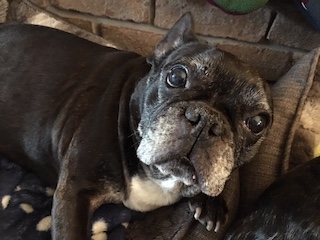 Casey was a precious and gentle little French Bulldog who was adopted by our friends and loved by all. Hearts = broken. 

Trish Witkowski
In memory of (Edith) Carol Barnette. Annette Heist
In the memory of Mattie (Moet Chandon "Bubbles" Ricardo Littrell
Proceeds from Orange County, CA, Pet Expo April 2017
This donation is made in honor of my two FBD's who have crossed the rainbow bridge, Bugsy and Coco. Marilyn Homer
From Lola-No in memory of Carol Owie Barnette, beloved friend and confidante.
In memory of Carol Barnette. With much love. Deb Warren And Max aka Slider the ninja frenchie. (13)
In memory of Pepper Snyder. Amelia Prueitt
In memory of Pepper Snyder. Jessica Ensminger
In memory of Carol Barnette who was a shining light to her many friends and will be missed by those who loved her. Love, Jeanne and Mr. T (FBRN Tirpitz)
In memory of our beloved Izzie..Thank you Destiny for all your help. Shauna Shea

Thank you for helping our Frenchie Friends in need! Renee Dekin
London, you will be forever in our hearts. Maximiliano Mayrink
Keep giving love to these dogs. Please don't give up on them. Jennifer Quinn
 In memory of our bright light, Mavyn. Crystal Hoang
In honor of Jill Crawford. Sarah Sheehy
Happy Easter to Amanda Dothard's family and the Pups. Michael Steenfatt
This donation is from Tank Bruggeman in Chicago. His friends from the Stryker Endoscopy sales team in Chicago wanted to help out the pups in need in any way they could. Tank hopes every dollar is spent to help pups who don't have it as good as him and he hopes they get lots of love, toys, healthcare and treats. He is especially excited to give out the treats. Tank thanks you for doing everything you do for the pups in need and hopes this helps!
This donation is to honor Polly Walker and her beloved dog Diesel. Teresa Lowry
DONATION FROM @VINCENZOPEPITO BIRTHDAY CHARITY
In loving memory of my sweet princess Libby! Adina Crowder
In honor of Meghan Reed who loves animals and would do anything for them! Happy 30th Meghan and this will help Ralphie feed more comfortable. Erica Reed
This donation is on behalf of Katie Marlow's Birthday.  Summer Turner
In memory of Tripp. Dennis Wolfe
In loving memory of Clara Rooks. Brent Nelson
In memory of Azalea, Love Velma WeitzIn loving memory of Gatsby. Lora Cole
Thanks Monsieur Cooper for your work to raise money for Frenchies! You are the cutest dog on IG! Nancy and Perry Como
This is for my coworker Irina, whose adorable dog Kie recently passed away. Adrian Mallinger
In Honor of Hiro the Frenchie, RIP 2009 - 2017  Angeline Khoo
From Bella Cunningham
Happy Birthday to Kayla Holland! from Melissa Whitman
Shana Horton
In honor of Bowie the Frenchie. Sarah Westerbrink
In honor of the memory of Azalea owned by Karl & Laurie Blyth.
Love Joan, Sally, Nicole, Susan, Mindi, Lauren, and Abbie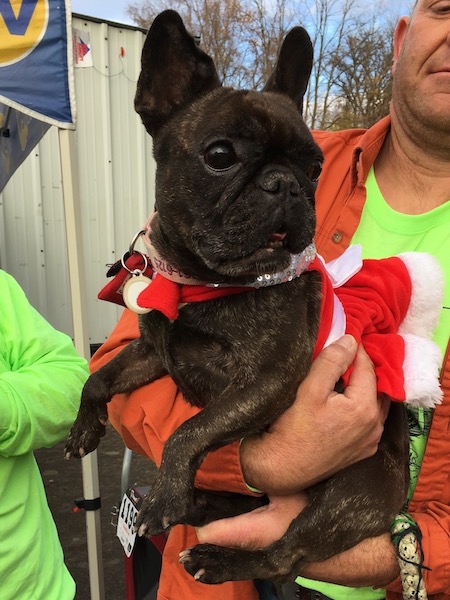 Donated in honor of Robbin's Birthday from Nancy and Ken
In loving memory of Libby from Seattle. Adina Crowder 
In memory of Sheena, who crossed the Rainbow Bridge 3/17/16. Sharon Wiggins
Angela Houck
From: Winston & Ruca Weir
In memory to sweet KD P. who is loved so much and is now playing with Tucker and Hooie in dog heaven. Ember Figgins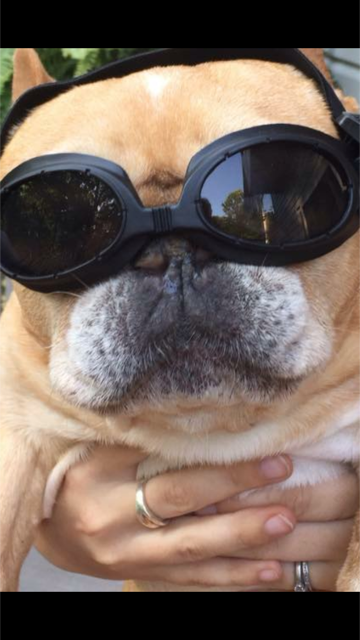 In memory of my snugglepig Raisin. She has been gone 6 years today (6 February 2017).  I was lucky enough to be able to adopt her granddaughter, "Pumpkin" who is goofy just like Raisin was. I miss Raisin every day. Russ Talley
In loving memory of Beau Silva. Mark Silva
In memory of Clyde Lawrence. Richard Kashuk
In loving memory of our friend and fellow FBRN Grad Chorizo. Love, Sully, Finn & Kristin
Thank you all for your continued good work !! Josephine Berkshire
Frenchie lover in Brooklyn. Luiza Grimberg
For my partner Adam Goldsberry, in honor of Trixie Matthews - she left us Jan 24, 2017.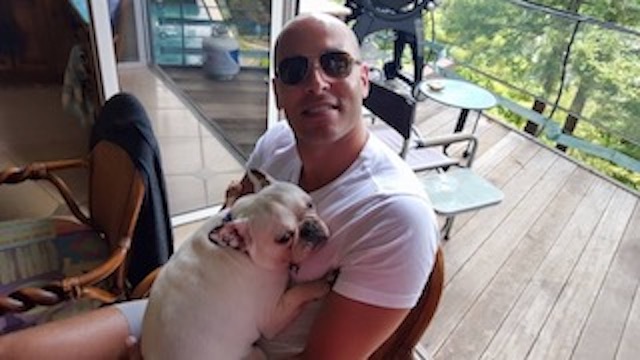 Thank you for all that you do for frenchies in need! Lydia Collins
2016 In Honor of & Donations to FBRN
In memory of Carrie Fisher:1956-2016. Not every Frenchie is as lucky as Gary when their mom dies. Amanda Cherry
In memory of Carrie Fisher. Ellen Mills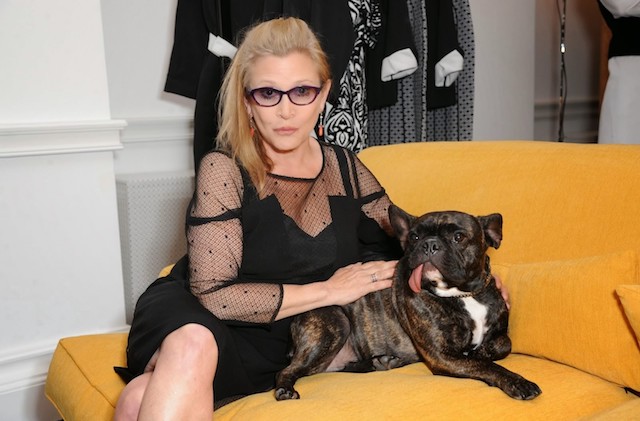 Dozer and I would like to share a little something for whoever needs it most. As a Frenchie himself, Dozer is especially pleased with the help you provide and wanted to share some encouragement. Thanks for all you do! Audrey Jones
Sarah Robinson
On behalf of Brad Windhauser and Jared Von Arx and their two Frenchies, Trooper and Griffin. Phillip Wisdom
Dedicated to past adoptee Odysseus - our second FBRN Frenchie who passed a year ago at age 11: a loss I still can't bear without tears. Thank You. hafsa ibrahim
In memory of FBRN Grad Buzz. Rob Demko
In memory of Beau Silva, in our hearts forever. Lauren Olmsted
In honor of Mathilda and Beatrice Bully Le Chien. donna redier linsk
From the Crawford Frenchie 5!
This donation is inspired by Concord Free Press! Caleb Stark
This is in memory of Louie <3 Shannon Radkovich
In memory of Chance by Chris, Tina & Vincent
In memory of my three little pigs, Oatmeal, Raisin, and Cookie on Christmas. Russ Talley
Merry Christmas to all the Frenchies I need of some help! Josh, Vicki, Lotus & Nelson
Merry Christmas, Laura and Jeff! Diane Cameron
Donated in the names of Tricia and Tag! James Rose
Thank you for everything you do! Renee Minnick
In honor of Frenchie extraordinaire Lana Tuner and her lucky human Amy Turner -- just a couple of Las Vegas divas! Bay Loftis
From Jason Jacobs and David Derbyshire
From FBRN Grad Carson
In honor of Erica Stanley. Cathryn Stanley
In honor of "Frank" best friend ever of Marie Frausto. Renee Beaudry
Happy 9th Birthday (17 Dec) to my Pumpiferous Pumpkin! Russ Talley
In memory of Doyle Burke. Melissa Martin
For Ted and Caroline Smith, in honor of Tonto. Sarah Haynes
For all the frenchies who need a little help this Xmas. With ❤️ . ALISON STEWART
This donation is a Christmas gift for Ted and Caroline Smith, in honor of Tonto. Sarah Haynes
In memory of Lucy (Joy) who we adopted from FBRN in 2010 and joined the other animals on the Rainbow Bridge last month. Billie McLean
Christmas gift for Serena Liu. Chungyu Tsai
In memory of "Tyson" Conner - Sebring, FL. Steve Arnesen
In honor of my daughter Erica as a Christmas gift. Cathryn Stanley
In honor of Bill and Connie Schleuning. Diane Allen 
@baloublue Christmas. Mark Aguilar
This donation is in honor of Jody,Vinny and Sally Nichilo and in loving memory of Chancie. Merry Christmas, Love Jo & Joycie
Hopefully, you can provide: toys, treats, or help w/medical bills. This gift is in honor of my faithful companion & Frenchie, Angus. Cheryl Richardson
This Merry Christmas gift is in honor of Nicole Burkel and her dog Luna in Massachussetts.  Sarah Sutton
Porsche (formerly "Portia" when she was adopted from FBRN in December 2010) would like to give back to those who rescued her this holiday season, and hopes this comes in handy for whichever precious Frenchie needs it most. Happy Holidays! Christopher Annibale
In Honor of Will Saive; In Memory of Magda. Callista Goss
In honor of Natalie Perrotta, devoted dog mother of Rupert. Will Levit
This donation is made on behalf of Jordan Monday. remy dunagan
In Honor of @murphownsus, @frankjrandstella, and @sofreshandsolily for the hours of comfort and smiles they give me on Instagram. Happy Christmas, love @ms.smiz
In honour of my favourite Auntie, Lala. ainsley hillyard
In honour of my Grandma, Fern Snart. ainsley hillyard
In honour of my Grandpa, Gerry Kendal. ainsley hillyard
In memory our very first Frenchie, Paisley.  Gwen Anthony
I love frenchies and wish I could do more thank you from Karin Nordquist and her two frenchies belle and daisy
Memoriam for Artie (Adopted May 2009, crossed rainbow bridge July 2016). Many thanks for his companionship!!! Please use this donation to help others as needed Greg M
In memory of Chewie.. Hope you are chasing balls over the rainbow with all your friends! The Sewing Loft
In memory of Scooter. He was a good boy and loved us all just as we loved him. We miss Scoo. Linda Jones
This donation is given in loving memory of our AJ. monica pluemer
My donation is in memory of my two beloved frenchies, Thomas and Hoshi. Jill Scheibler
In memory of Oatmeal, Raisin, and Cookie on Thanksgiving. Holidays aren't the same without my three little pigs. Russ Talley
In honor of Bruno. Christine Johnson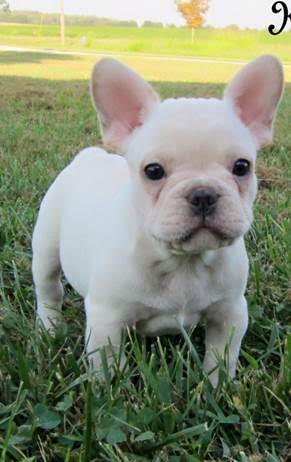 Use wherever needed! :) Amy Surber
In honor of little Elvis. You were the best of the best, and on this one year mark since your passing, we honor you. Always missed. Promise Gephart
Barbara Ward
In Honor of Bubba Jerry Stueber! Lisa Stirnemann
In honor of Mike Furney & Miya Maysent's Wedding! Kevin Updegrove
This donation is in honor of Moose's 7th birthday, and given by his parents (Janet and Frank), his brother Peaty, and all of his Instagram friends. XXOO
In honor of Cookiepig (29 June 2003-04 November 2015) who died one year ago today She was the third member of Oatmeal Raisin Cookie. She was the cutest girl I've ever seen. I have her blue Granddaughter Daphne who reminds me of her every day. Russ Talley
In memory of sweet, sweet Sheena whose passing 2 years ago today has allowed us to open our hearts again to another FB rescue, Ginger. We love and miss you so much. Sharon
My best friend Oatmeal was born on Halloween 2001. She died 29 May 2012 of lymphoma. She was the happiest girl I've ever known. I miss her every day. Russ Talley
This is in memory of Bruno Dolen, beloved pooch of Jim & Lisa Dolen. 
In celebration of the life of Millie. Laura Dankowski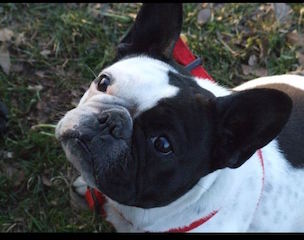 we love you guys ! heidi and lulu @lulunasty
Frenchie Apple Picking donation, in memory of FBRN Grad Biddy. Heather Trainer
Hi! This is a donation from Kantar Retail in honor of our dear colleague and friend, Jessica Campbell. Although Jess did not have her very own French Bulldog, she loved the time she was able to volunteer through the FBRN. We, the #KRamily, misses Jess very much!
Donation by Abby Moore made in honor of Louis Morris. 
Hi fuzzy babies !!!! I am sorry I can't donate more but my Mom is taking care of my old brother Mojo.No one touch my hedgehog Just because I went over the rainbow bridge does not mean I am not watching you...... snorts and kisses GONZO
On behalf of a Frenchie named George, we are making this donation to your organization - his favorite rescue :-) Thank you for all that you do! -Caryn and Zoey (the pup)  ZoZo's Paw
This donation is being made on behalf of Marguerite for her birthday. Happy birthday from her grand puppies, Vinny and Stella!In memory of Edie Belle, a beautiful Frenchie owned by Roxanne Pizano who rescued her. Elizabeth Woessner
A donation made in the name of Gibson. Niki Storr
In memory of our French Bulldogs  Clutch and Axle. Justin Freeborough
In loving memory of our two frenchie boys, Stewie and Louie, who brought love, happiness, and snuggles to each and every day. The Ruleman family.
This donation is in honor of Apricot, a sweet French bulldog. Abra-Ca-Dabra
This donation is made in honor of a rescue dog. Her name is Anna and her owner is Tiffany O'Connell, who lives in Boston. When Tiffany adopted her, her name was Nanna. She is a love and so sweet and I wish her all the best. Karen Fabian xoThis donation is made with love from the Adra family in memory and honor of an amazing French Bulldog named Boomer White. Boomer sparked in us a forever love for the Frenchie. We love him and his family so much! 
In loving memory of the hunk a hunk of burning love Leroy of @lucyandleroy! Matthew Alpert
In memory of Hank Griswold Bird. Trish O'Connell
Rest in peace sweet Mamie. You were loved by all who had the pleasure of knowing you. Charla Hall
In honor/memory of my little 3yr old Frenchie who recently passed. Laura DeVantier 
This is for the living memory of Magnus for pet parents Niki and Sean Cunningham. His sweet face is missed and we can't wait for you to get well! Mariko Rushing
In honor of Henley Bracken. Happy Birthday we love you! Alicanne, Becca and Michael
In Memorial of our angel-frog Batman "Bobby" Haltiwanger. In honor of Romeo and his precious momma, Jamie, whose kindness I will never forget. God bless you, friends. Stephanie Haltiwanger
In honor of Kay Bracken. Happy Birthday we love you! Love, Becca, Alicanne and Michael
An active advocate for animals in general and Frenchies in particular, Teresa was a regular sponsor on FBRN's foster pages. Her sponsor message was simple, just her name, every month. Even the most unlovely and unlikable fosters were recognized by Teresa. She donated so often that she we came to know her as a true friend.In Memory of Our Friend, Teresa Caudle- This donation is made in Jenny's honor. Jenny was adopted by Kim and Paul in Virginia, and she is so well-loved, she'd like nothing more than other Frenchies to feel the same. XO Suzanne HenryIn honor of Jessica Campbell, we miss you everyday. Love Maureen and Chris Vandevoordt
Following a successful career where she played an instrumental role in the growth of her family's business, Teresa retired to pursue her passion for raising, training, showing and rescuing animals of all kinds. Teresa had a special affinity for dogs and donkeys. In addition to training and showing her donkeys and mules, Teresa gave much of her time and energy to rescuing dogs. She continued to pursue her passions despite declining health. We will always remember her generous spirit and her concern for the Frenchies of FBRN.
Teresa passed away at peacefully at her home on October 24, 2015. Her final message that she wanted to leave with us all was, "Everyone can do something to save lives. You reap a wonderful feeling in your heart that God bestows on you for doing what you can to help His creatures." 
-Your friends at FBRN
This donation is in memory of Dr. David and Jill Neidig's precious frenchie, Rachel, who died much too young. JoLynn Thorson
I own a Frenchie and just love the breed so much. Thank you for helping to save the less fortunate Frenchie babies! Megan Estes
In honor of Mike and Nancy Shaw. Lisa and Tad Freeburg
In loving memory of our sweet little Bugsy. Beth Deering
In honor of Millie, Queen of Kisses, from her Bastille Days Milwaukee Krewe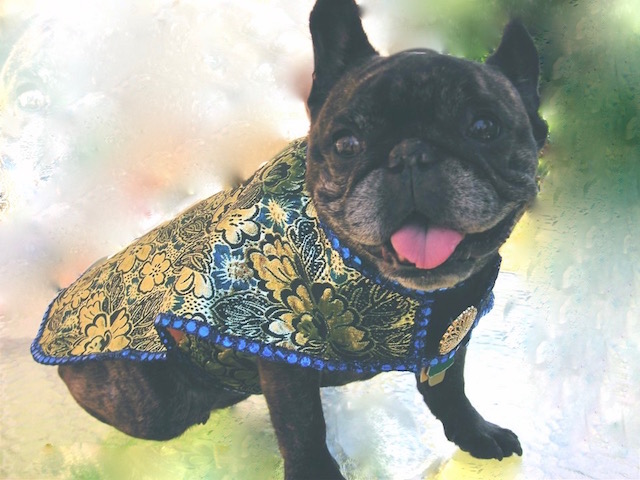 In Memory of Benjamin Graham. Mallory Pearl D'Elia
Frenchie Boyz July 4th flash fundraiser
13 yrs ago today (30 June 03) my little girl Cookie was born. She left us on 4 November 15. I don't have words for how much I miss her everyday. If there is a Heaven Cookie is there with her sisters Oatmeal and Raisin. Russ Talley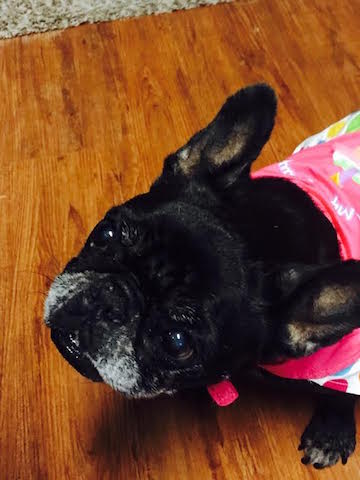 In memory of our daughter Jess. It's been 2 years today. We miss you so much. Thinking of you every minute of each day. Love you. Veronica Campbell
Donation total from MN Pet Expo fundraiser. Moochews, LLC
In honor of my Grandmother, Eunice Lucille MacPherson Cunard. She raised me right and taught me to love all beings and animals. She would have had a blast with Trooper and Bailey Pearl. I hope Bailey is able to locate her over the Bridge! Dan Trent
In honor of Lisa Tran. Jasmine Lee
In honor of Lisa Tran. THE BONMOT
Donation in honour of Lisa Tran, who loves frenchies and in celebration of her wedding. Nancy Tran
In memory of my snugglepig Raisin. She was born 14 yrs ago today (7 June 2002). I lost her 6 June 2011 to brain cancer. I miss her every day. Happily, I have her granddaughter, Pumpkin. Russ Talley
So many of us loved Bosco, and we are heartbroken for you, Blair. We will miss her snorting snoring stinky little butt wandering around our desks and hassling us for treats. In honor of Bosco, your friends at Fastly have made a donation to the French Bulldog Rescue Network.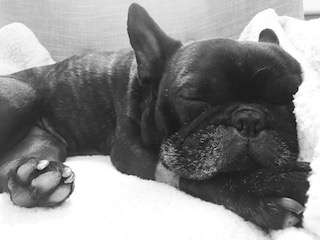 This donation is in memory of the most wonderful Hamilton "Hammy".... You are so loved & missed! Dori & Tim XO
In honor of Anna Soudrette, Heidi Floyd
This gift is in honor of Lu, who gave so much love to K&G, and who received it back from them.
This is from Bucky the Frenchy in honor of National Flappy Jowl Day!
For Maguire:  your friends at Weichert Workforce Mobility in Houston Texas hope this donation brings you good health, happy trails, and many loving days in your forever home.  We also trust you will enjoy many days chasing butterflies, living a happy life full of belly tubs and scratches behind the ears.  Thanks to the efforts our partners at Weichert Realtors Wayne Murray Properties, NC Texas Moving Services, Kyle MacDonnell and of course FBRN, we hope you will be able to sleep in a great big bed for the rest of your life!
In memory of Babette a.k.a Babs a.k.a Mini Doodle. Adopted by her foster parents May 2011 and went to the bridge 5/17/16. You will forever and always hold a place in our hearts little girl. We love you so much! Danelle Hollenbeck
In honor of Ted and Caroline's dog, Tonto. Shirene Hansotia
In honor of my sister Cindy Scanlan's birthday, and her love for French Bulldogs! Joni Lindquist
In memory of Oatmeal, Raisin, and Cookie on Mothers Day. Pig Dad, Pumpkin, and Daphne
In memory of Oatmeal, Raisin, and Cookie on Mothers Day. Pig Dad, Pumpkin, and Daphne
In honor of my mom, Sue Lee, for all her concern for the dog rescue community and her love for her pups and mine. Happy Mother's Day! Margaux Lee
In honour of Kirsty Bruce, proud and loving owner of frenchies Hudson and Cooper, and newest adoptee Kelp. You will be missed by all.  Michelle Hannah
In honor of Dexter the Frenchie's 5th birthday, we thank you for all the work you do for these amazing pups! Nicole Panebianco
In memory of Sweet Lola. Jon and Suzanne
This is for the April Bad Tags fundraiser + 33 FBRN frenchie tags sold in March. Yay! Cristen :-)
Happy Birthday "Ticker" !!! We love you and miss you! Watch over your new sisters. I love you little guy! David Escobar
In Loving Memory of Sandra Flaherty. From; Radiology Associates of So. FL.
This donation is from funds raised at Pet Fest 2016 by Ruth and Allison Chiger and Kimm Pontiff.
This donation (chai = life) is in memory of Joan Cleveland's beloved Chloe. Sent with love from Bette, Manda & David Kaplan
 In memory of Sandy Flaherty and her Frenchie Love. We'll miss you forever, your Fur babies, and Mom.
This gift is made is memory of Wade Chamberlain (Sam's cousin) who passed away suddenly this week. Love, Sam and Amanda Wells and family
This donation is made in loving memory of "Macy" Allan. Hillary Twining
In memory of Chico "Little Man." I lost you too soon. Kisses to you in heaven and I would climb to heaven to bring you back. Janet Santiago Bretado
In memory of Sandra Flaherty, lover of French Bulldogs. Donald Tomkinson
In Memory of Sandy Flaherty...May the love you shared always be a blessing! From friends at New Limeco and Acosta Farms
In honor of Izzie's "double-digit" birthday, this donation is made to help those frenchies who need a little extra help and love! Alicia SimpsonIn loving memory of Sandy and her Brutie. Peggy Fricke
For Tripp's 15th birthday!!!. Love Monica, Graham, and Brian Foote
Donation collected during the Pucci and Catana fundraising event in Naples on 3/11/16. 
In memory of my nephew Jason's French bulldog, Kira. April Hakaim
In memory of my sister and brother in law's beloved Frenchie, Will. JoLynn Thorson
In memory of Luzerne (Eli) whom the Churchill family loved mightily all the days he graced us with his great heart and abundant personality.  
I love Boston Terriers and Frenchies too. All in the family. This is in honor of Murphy, our first Boston, who gave us the love for these dogs. Vicki Haislup
In memory of Mason Reiter. Trudy Ratcliff
In memory of FBRN alum, Bugsy Malone, from his foster mom. He had the greatest family a little rockstar could have. Always proud of his gentle, indomitable spirit. Congrats on your new Heavenly home, Bugs. Tara Turton
Happy 21st Birthday, Oscar! @oscarfrenchienyc  Caitlin Herron
In memory of my Frenchie, Heike. Lynda Hardman
In memory of Jessica Campbell. Kristin Magnanini
Happy Birthday Ricco! Tamara Littrell
In memory of "Clem" Wilson  From: Bonnie Schwartz and Jill Hartmann
In memory of Jeanne Winter. Devin Foley
I  love all you frenchies and marvel at anyone who could give you up! I have two frenchies, Pearl and Moe, who are routing for you! I love y'all so much!! Mary Kaye Chryssicas
In honor of our sweet Bella. With love, Jennifer and Andrew Rutland
We raised this money for FBRN at Coco Bean's first birthday party on Valentine's Day. We are so happy to donate all the funds to you! Much love, Elvis & Coco Bean @elvis_thefrenchbulldog
Celebrating Brandy and Bill Simmons and all the joy they bring to their family and friends! Mimi
In honor of Coco Bean's (Instagram: @elvis_thefrenchbulldog) & Pork Belly's (Instagram: @porkbellythefrenchie) 1st birthday on 2/13/2016. Love, Ruffles and his hoomans - Paul, Missy, Ava and Emma
In honor of Sally Curatola. Colin Hannings
A little gift for the frenchies in rescue. Melanie Houlihan.
In honor of Maggie Hirschberg. Morrie Zimring
In memory of Paul Anthony Rinaldi. Paul Schwach
In memory of Samson, Andrea and Peter's great French Bulldog.  Charlotte and Ed Peed
Five years ago (6 February 2011) I lost my Snugglepig Raisin to brain cancer. It was the worst day of my life. She was only 8. I miss her everyday. Russ Talley
In memory of my Sophie. You will always be in my heart. Rest in peace, my angel. I love you forever. DG
In honor of Rhubarb Victoria. Haley Woods
In honor of sweet Ruby. All of our days were brighter by having you around. You will be dearly missed and Glassdoor will never quite be the same without you. Dawn Lyon
For your babies from mine, Julio & Chiquita. Keep up the good work! Alison Irish
Happy Birthday, Libby! A donation has been made in honor of your birthday. You have such a beautiful heart of compassion. I am grateful for your friendship! Kristin Gaither
Donation in honor of Michael Boczon with Viacom. Elizabeth Mora
I love my Frenchie. Please keep up the great work!!! Thank you. Kim Holy
This donation is being made on behalf of our Frenchie, Scout, who will be celebrating her 1st birthday tomorrow. She has bettered our lives, and we would like to give back by hopefully bettering the lives of some deserving Frenchies! Ashley Oster
In memory of Yoda, the sweetest little frenchie. Patricia Nelson
In honor of Clementine Begley who passed suddenly. Diane Rosenbluth
Buster Revel, February 2, 2004 - January 2, 2016 More than a beloved pet. Debby's faithful and loyal companion, best friend and furry son. He was loved and adored.... He will be missed!! 
In appreciation of the Garrison Family; Michael, Christine and Tilly. For your long and continuous support of Ria's RoadKill Jerky. Thank you guys!!! Eden Van
In memory of Boulette, my first Frenchie, my heart dog and patient foster sister to FBRN rescues. Jennifer Rasmussen
Love you guys, thanks for all you do for the Frogs! Amy Rivera
From our frenchie to yours! Happy New Year. Michael Mallazzo
Timothy OToole
In honor of Scottland Jacobson and Mike Arceneaux. Mia M Sundbaum